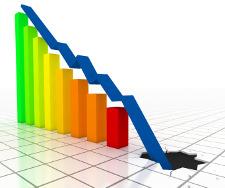 Reposted from The Cripplegate.
Insurance companies amaze me. One little speeding ticket or a minor fender-bender, and everything changes. Your monthly payment sky-rockets. They no longer trust you. Simply for doing the human thing of making a mistake, you henceforth are placed on insurance detention. They not only record the minor mishap, but your previously good relationship with them goes sour from merely one mistake. One little blunder results in a tarnished relationship.
Too often we can be the same way in our relationships with one another. Someone commits a few small sins against us and look out; like the graceless insurance company, the relationship gutters. We place them on our spiritual detention list for relational prosecution. We are no longer trusting, but suspecting. We are no longer caring, but gossiping. We are no longer inviting, but ignoring. We are no longer loving, but judging. And we are sinning.
Love … does not take into account a wrong suffered. (1 Cor. 13:5)
In the Greek, there is one word translated, "take into account." It describes someone who keeps a mental record of events for the sake of some future action (Louw & Nida, 1:345). The word also was used in ancient Greek as an accounting term; the act of keeping track of debts and expenses. The idea, then, is that love does not act like a meticulous accountant who precisely records and holds onto every wrong-doing of others. Love does not cling to its hurt feelings.
838 reads