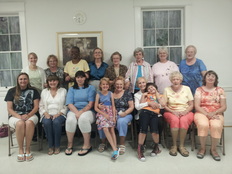 If you spend any time around the internet, you'll probably recognize this word: "tribe." Now for hundred of years "tribe" was a pretty unassuming member of the English language, content to describe a discrete sociological structure. But over the course of the last five years, it's had a bit of a growth spurt due in part to a leadership paradigm that Seth Godin popularized in his book (aptly titled) Tribes: We Need You to Lead Us.
Since then, it seems that everyone of influence is busy forming a tribe. Even (especially?) among Christians. There is a theologically progressive tribe, a theologically conservative tribe, a missional tribe, a mundane tribe, and of course, a tribe just for those too cool for any of these other tribes.  And in the irony that is the human experience, those of us speaking most loudly against racism and prejudice are often the first to coalesce into tribes to do it.
So that the Tribe intended to trump all others continues to be defined by tribalism.
844 reads