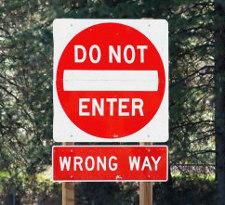 Alright, so Abram has left everything in order to serve the one true God. He has been shown the Promised Land, and experienced God's promise of an heir. He has "called on the name of the Lord." But now his faith is going to be tested (Gen. 12:10-20).
Isn't that how faith is though? You feel the tug of the gospel—the conviction of the Holy Spirit. You fall on your face before Holy God, acknowledging your sinfulness in comparison with His perfection. You place your trust completely in the finished work of Christ. You are riding a spiritual high. But then comes the first major hurdle. Maybe it's a health issue, death in the family, loss of a job, or just an emotional downturn. Whatever it is, you find yourself in the crucible, with extreme pressure being exerted on your young faith.
One of the greatest truths we can learn as Christians is that God's faithfulness to us does not hinge on our faithfulness to Him. Let's see how it played out in Abram's life.
1566 reads