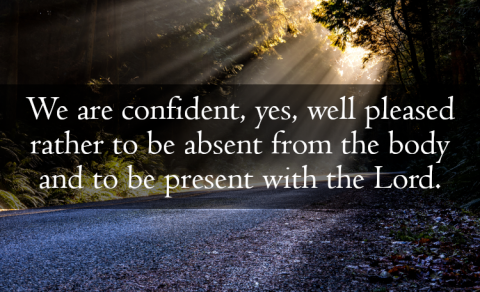 This past Sunday, I spoke in a small church in northeast Wisconsin. Knowing of the love that many in that congregation have for Bible prophecy, I shared that Dr. Jimmy DeYoung had been announced as the featured speaker for this fall's IFCA Wisconsin Regional meetings in October.
I did not realize until that evening that—by the time I gave that announcement—Dr. DeYoung was already experiencing that which the Apostle Paul described in Phil. 1:21:
For to me, to live is Christ, and to die is gain.1
And, as Paul also wrote in 2 Cor. 5:8:
We are confident, yes, well pleased rather to be absent from the body and to be present with the Lord.
I first learned of Dr. DeYoung in the 1990s, when he became a regular part of the Day of Discovery television program from Our Daily Bread Ministries (formerly RBC Ministries). Those episodes were filmed in Israel and the Middle East, and I learned much from watching as I prepared for church on Sunday mornings.
Dr. DeYoung's influence continued to grow steadily on Christian radio and television. He was often found on The John Ankerberg Show, and his own Prophecy Today ministry attracted a growing audience to various programs.
2797 reads