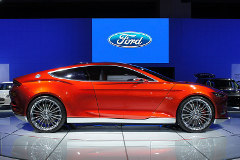 Read the series so far.
Henry Ford is widely associated with numerous familiar sayings, some of which he actually said. One that is contested, although Ford himself recounts it on page 72 of his 1922 autobiography, My Life and Work, is "Any customer can have a car painted any colour that he wants so long as it is black." (Black paint was reportedly less expensive than other colors, and reputedly dried faster.) In retrospect, Ford's directive was not strictly implemented. The Model T was available in several other colors for much of its production run.
Neglecting customer's legitimate needs, wants, or expectations does not abet a sustainable business plan. When competition exists, businesses must continually strive to attract and retain customers. Competition expands choices; choices empower customers.
A third element of a Christian school that influences enrollment is its academic reputation. When given a viable choice, what conscientious parent would send his or her child to a Christian school not known for providing a quality education? The answer may be obvious, but the question is flawed. The problem is that few observers of Christian education can agree on what "quality" means.
Some would be satisfied with the most basic, conventional curriculum as long as a daily Bible class or chapel service is included. Others would presuppose an array of courses befitting the most storied New England prep schools. Impressive lists of required classes and extensive selections of electives are no guarantee of quality, however. Depth of instruction is as vital as breadth of instruction. Without sufficient academic depth and the critical-thinking skills it engenders, Christian schools may produce graduates more adept at rote memorization and recitation than at inquiry and discernment. This can have serious consequences.
3694 reads