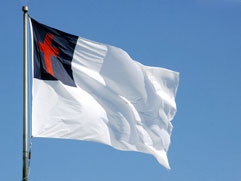 Note: Reading
Part 1
of this series is recommended before reading Part 2.
Background
In the introductory article to this series, I suggested that Christ's confrontations with the Pharisees are a valid source for determining whether or not we are practicing legalism. I was not writing at all from the "all Fundies are Pharisees" perspective so frequently employed against Fundamentalists. I assume that the prominent place the Pharisees have, and that our Lord's rebukes of them have, in the Gospels suggests that our Lord is broadly concerned with such legalism. I believe these texts serve as a warning to all of us because legalism is entrenched deep in the fallen human heart and easily expresses itself in the lives of the redeemed unless we are very careful.
Thesis
In the first article, I admitted there are many fine Christian schools which do not operate in a legalistic fashion. But I believe that the majority of Christian schools operate with three fallacious legalistic premises prominent in their thinking.
5469 reads