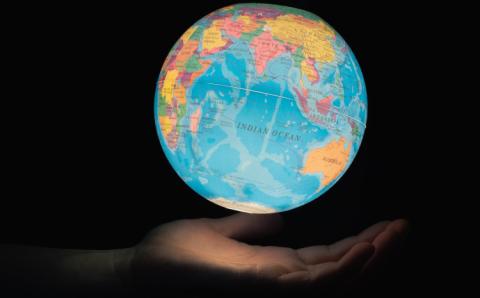 Read the series.
In order to properly evaluate the proposed Great Reset in the light of Biblical prophecy, we must first make certain that we understand the world from the vantage point of God Himself.
We must recognize, first, that nothing in this world is out of control. The Lord God of heaven and Earth, at this very moment, "works all things according to the counsel of His will" (Eph. 1:11). Speaking specifically of the Second Person of the Godhead, the Apostle Paul instructs us that "He is before all things, and in Him all things consist" (Col. 1:17). According to the author of Hebrews, He is actually "upholding all things by the word of His power" (Heb. 1:3, NKJV).
Psalm 103:19 states:
The Lord has established His throne in heaven,
And His kingdom rules over all.
As one of my theology professors, Dr. Rolland McCune would say it, this means that "every speck of cosmic dust" in the universe is under His sovereign control. Dr. McCune would remind us that this verse speaks of the universal kingdom of God—of which the coming theocratic, millennial kingdom of prophecy will be one major element.
1321 reads