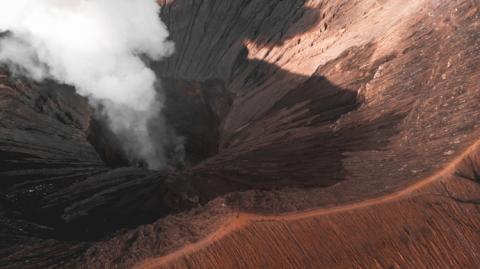 Read Part 1.
4. The smoke from the pit darkens an already darkened sun.
When I say "an already darkened sun" I do so because of Revelation 8:12:
Then the fourth angel sounded: And a third of the sun was struck, a third of the moon, and a third of the stars, so that a third of them were darkened. A third of the day did not shine, and likewise the night.
Here the sun is already greatly affected when the fourth trumpet sounded. As an aside, this verse assumes that, like the sun and the stars, the moon gives off its own light (cf. Matt. 24:29. Do with that what you wish, but I always take the "assured results of science" with a big grain of salt).
A Chronological Conundrum
Having said this, the question of chronology arises. When exactly is the fifth trumpet blown? We have to ask this question because in a purely sequential understanding of Revelation, not only must Revelation 8:12 be considered, there has already been an obscuration of the sun at the opening of the sixth seal:
I looked when He opened the sixth seal, and behold, there was a great earthquake; and the sun became black as sackcloth of hair, and the moon became like blood. And the stars of heaven fell to the earth, as a fig tree drops its late figs when it is shaken by a mighty wind. (Revelation 6:12-13)
2097 reads