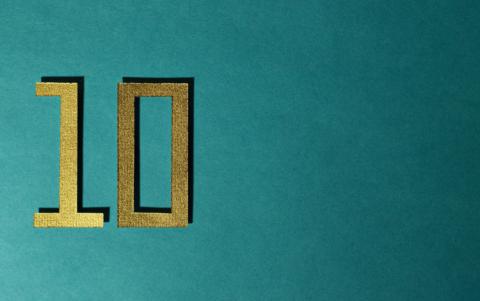 By Jim Vogel. Republished with permission from Baptist Bulletin.
No church can be successful without committed leadership. It starts with pastors who are committed to the Word and the people they serve, but it includes deacons who take their role seriously and serve with genuine dedication.
As a pastor, I was privileged to serve alongside some committed, effective deacons. They contributed to the success of the churches I pastored, and I could not have accomplished my ministry without them. Consider this list of 10 commitments that are essential in effective "deaconing."
A commitment to personal godliness
Deacons must first be personal examples of dedicated Christian living. Churches often suffer when they select deacons primarily on innate leadership ability or business acumen without a corresponding commitment to godliness.
A commitment to the church's mission and vision
Deacons who are not behind the general ministry direction of the church hinder more than help.
A commitment to the leadership of the pastor(s)
Pastors do not expect their deacons to be blind, unthinking followers with whom there is never a disagreement. However, the Bible teaches that pastors give ultimate leadership in local churches. Men who cannot support their pastors should not serve as deacons.
1851 reads