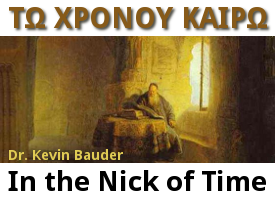 Two stories have been lighting up the evangelical world over the past couple of weeks. Surprisingly, no one has bothered to connect the two. That is too bad, because they actually have a great deal to do with each other.
In the first story, Robert Jeffress, pastor of First Baptist Church in Dallas, has touched off quite a controversy with a remark about presidential candidate Mitt Romney. According to published reports, Pastor Jeffress commented that Romney is "a good moral person," but added that Mormonism has "always been considered a cult by the mainstream of Christianity." Texas Governor Rick Perry quickly distanced himself from the remark, as did other Republican presidential hopefuls.
Pastor Jeffress's remark, however, is not going to be ignored. The church that he pastors was at the center of the conservative resurgence in the Southern Baptist Convention. It is one of the most influential congregations in the United States. His pastorate gives him a platform from which to make his voice heard—and this time, at least, he has been heard loudly, if not clearly.
One of his critics is Dr. Richard Mouw, president of Fuller Theological Seminary. SO strenuously did President Mouw object to Pastor Jeffress's remarks that he authored a response published by CNN. Entitled, "My Take: This Evangelical Says Mormonism Isn't a Cult," President Mouw leaves little doubt about his thesis.
2818 reads