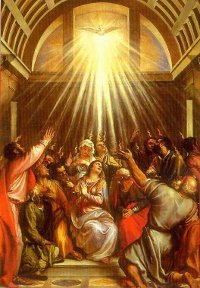 Originally published as a single article: "Tongues—Are They for Today?," DBSJ 14 (2009).
Why revisit the subject of tongues?
On March 7, 2009, David Wilkerson, a seasoned "prophet" from New York City, issued a warning that shook his readers: "An earth-shattering calamity is about to happen…. It will engulf the whole [New York City] megaplex, including areas of New Jersey and Connecticut. Major cities all across America will experience riots and blazing fires." Though Wilkerson was able to give few details about this impending conflagration other than "I know it is not far off," he was able to provide some advice for his readers, including "laying in store a thirty-day supply of non-perishable food, toiletries and other essentials."1
Most of those who were aware of this "prophecy" reacted to it with more amusement than alarm, but a few bloggers responded to Wilkerson's doomsaying remarks in an effort to calm the panicked naïve among their readership. It seems that the previously simple task of answering this kind of alarmism, however, has been rendered increasingly complex by an uptick in sympathy for prophecy and tongues in conservative evangelicalism today. Simple denunciation of such foolishness is apparently no longer acceptable in today's "open but cautious" evangelical milieu.2 Instead it would seem that one is now obliged to give Wilkerson a hearing and remain cautiously open to the possibility that his prophecy might be accurate. John Piper, for instance, cautiously proposes that Wilkerson's prophecy "does not resonate with my spirit…. God might have said this. But it doesn't smell authentic to me."3 Somehow, I am not reassured.
12139 reads