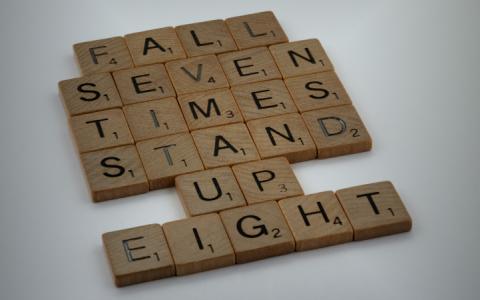 We're a week or so into February, so today's article has a bit of romance for Valentine's Day and much application (finding happiness in life) for the other days of the year. I came across this true account from Reader's Digest:
My cell phone quit as I tried to let my wife know that I was caught in freeway gridlock and would be late for our anniversary dinner. I wrote a message on my laptop asking other motorists to call her, printed it on a portable inkjet and taped it to my rear windshield.

When I finally arrived home, my wife gave me the longest kiss ever. "I really think you love me," she said. "At least 70 people called and told me so."
In Genesis 29, Jacob initiates what will be one of the great romances of all time; no cell phone message could compare to it. Although this romance had a happy ending (he did marry his beloved Rachel), Jacob's life was complex, stressful, and messy. Despite great hardships, his life was rich and filled with happiness. How can this paradox be? The answer is no surprise: God.
Jacob had been scared, lonely, probably overcome with guilt, and walking into the unknown. He had stolen both the family birthright and Isaac's blessing from his brother Esau; Esau was so angry with Jacob for his low-down scheming that he planned to kill him. To preserve his life, Jacob hurriedly exited Canaan and headed toward relatives in Haran (what we now call Iraq).
1169 reads