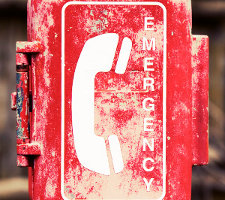 Republished with permission from Baptist Bulletin Mar/Apr 2012. All rights reserved.
Church planting seems to be in vogue today, attracting hundreds of young seminarians and Bible college students. This resurgence has resulted in an estimated 4,000 new churches being planted in North America every year. That is a trend for which all Bible-believers should be grateful.
Yet research also indicates that about 3,700 churches in America dissolve every year. Many others struggle with declining attendance and inadequate leadership. Some Christian leaders argue that revitalizing unhealthy churches is as vital for the advance of the gospel as starting new ones.
Having been a church planter for over 35 years, I admit I'm a little biased. For years I have advocated conventional church-growth wisdom: "It is easier to have babies than raise the dead." Yet in recent years I've become convinced that we often quit too soon in our attempts to revive churches in decline. In some cases, it may be more strategic for healthy churches and church planters to invest their time, energy, and resources in revitalizing struggling congregations rather than starting new works.
Pastors, planters, and church leaders need wisdom. Some churches are so far gone they should be "put down." These churches need to acknowledge that spiritually they are already dead—no one has been saved or baptized for years, sin may be rampant, and worship is lifeless. They should formally close their doors, sell the property, and quit dishonoring the name of Jesus in their communities. Yet I strongly believe that God's heart is for the revival of many of His churches. Though turning dying congregations around may be difficult, many could be successfully salvaged.
Thus church revitalization—bringing life to dying churches by dealing with the causes of decline and building toward renewed fruitfulness and faithfulness—is a worthwhile pursuit.
4700 reads