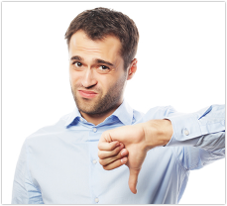 I have concluded that most church people are positive, encouraging, and supportive. Nonetheless, it generally takes at least ten encouraging things to offset one discouraging thing (this varies a lot with intensity).
The greatest discouragement most pastors face is from within the Kingdom. Jesus warned his disciples that they would have to bear insult because they belong to him (Matthew 5:11). What Jesus did not warn his disciples about is that Christians would insult fellow Christians, and particularly that Christians would insult or demoralize their leaders. I call these offenders the "ungracious ten per cent."
Most insults are passive-aggressive—insinuation and inference. Here are some common insults—coupled with my subjective rating scale rating intent to insult.
18788 reads