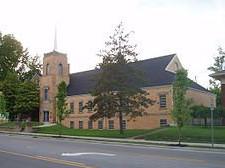 Introduced by Pastor Ed Vasicek. Read Part 1.
In the first installment of our "Purpose and Principles of Highland Park Church" document, I explained how the elders (1996) unanimously embraced the views expressed in it, and that this document still represents my viewpoint.
When I tell folks, "I don't want our church to be like other churches," they almost always say, "I don't either." But we often mean different things by that statement. This document goes a long way toward explaining what I mean.
Last time, we saw that involving a lot of people in our gatherings (body life) was key to our view of a successful church. We look at edification as the template and rubric for our services. This is one of the major, intentional distinctives between our church and most others in our area. While many other churches are putting their "best" in the limelight, we want to develop our people via participation and body life (as we understand the Bible to mandate). We also want people to be attracted to HPC because they see God at work in our people (not just a few), and we want to showcase that reality as much as we can.
2551 reads