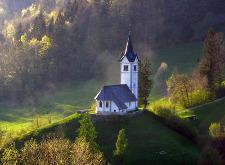 Republished from Baptist Bulletin March/April 2017 with permission. © Regular Baptist Press, all rights reserved.
By Paul R. Jackson
Soon after entering the ministry, I heard a man who had graduated from a modernistic seminary say, "The primary business of the church is to equalize the wealth of the world in the hands of the people." He may have had good motives, but he had poor theology! He did not find this objective for the church's ministry in the Book. Even the Lord Jesus said, "For the poor always ye have with you" (John 12:8). Certainly Christians should do all that is possible to comfort and relieve poverty and suffering, but the primary ministry of the church is not social and economic. Wonderful social and economic reactions result from a Biblical ministry, but they are the by-products of lives transformed by divine grace as the church preaches the message of personal salvation through faith in Jesus Christ.
Probably nothing about the church is more confused in the minds of men than its objective. What is the purpose of the church? Why did the Lord build the church?
1167 reads