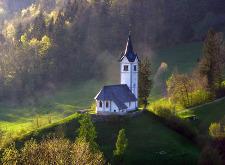 Republished from Baptist Bulletin March/April 2017 with permission. © Regular Baptist Press, all rights reserved. Read Part 1.
Instruction
The saints need instruction, and for this purpose the Lord has not only sent the Holy Spirit and His Word, but has given as gifts to the churches evangelists, pastors, and teachers (Eph. 4:11–15). (It appears that the apostles and prophets ceased with the apostolic era. They are no longer needed since the Word of God has been given.)
The saints need the ministry of teaching and should attend faithfully the preaching of the Word (Heb. 10:24, 25). We should cry out to the Lord to raise up such ministers of the Word out of our churches, and every care should be taken to sustain them as well as to train them in His ministry.
1115 reads