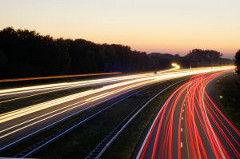 Read Part 1.
Mere weeks ago, our family arrived in an Asian country that doesn't openly welcome gospel witnesses. Deputation took one year. Our full-time deputation process kicked off when I quit my job in January 2012. We'd had 5-6 meetings with churches and shared with some families/individuals before this; but our commissioning service this January occurred exactly a year after I quit my job.
Because of the rarity of this time frame, we've been asked to share our experience. Because of our destination, as well as the difficulty of giving the glory to God, our real names are withheld, but we'd like to share how God worked.
1. Prayer Works!
When we started dating in late 2006, my wife-to-be began praying that we would be able to do deputation in one year. She continued until our departure, and God chose to honor that prayer. We are grateful.
1004 reads