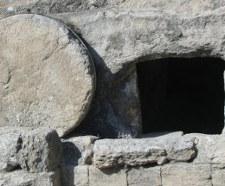 (Originally posted 3/22/2011)
Many children raised in Christian homes do not understand the meaning of Resurrection Sunday. They might choose the correct answer on a multiple-choice test but would flunk an open-ended question ("Why do we celebrate Easter?"). Open-ended questions provide the best measurement of understanding.
Fortunately, some of these kids will later appreciate the meaning of the holiday. They will learn that Easter is not about bunnies, baskets and ham, but the resurrected Savior. There were no bunnies at the tomb as far as we know. The women may have carried baskets, but we know that Jesus never tasted ham.
Similarly, Jesus' disciples understood many of His teachings only in retrospect. After the resurrection, the disciples finally understood that He had to die an atoning death and then be raised.
3743 reads