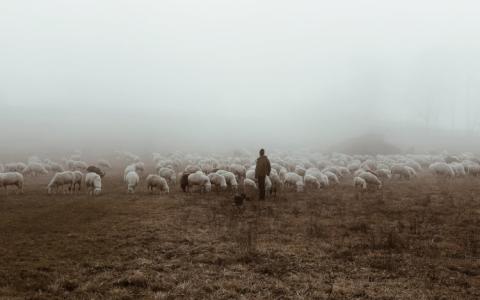 Going Beyond Public Gatherings
God calls every believer to teach His Word to others at a grassroots level. To motivate and equip them to do this, He provides pastors. These are responsible to "hold nothing back," devoting themselves to ministry in two venues: public gatherings and private settings (Acts 20:20). While both settings are necessary, it seems that prevailing Western models favor public gatherings over more personal settings. Perhaps this imbalance hinders our efforts to engage people in ministry.
We work hard at our public gatherings. Pulpit style. Stage lighting. Usher training. Multimedia presentations. Music of all kinds: congregational, choral, instrumental, solo, ensemble, instrumental and choral. Service orders and liturgies. Invitations (or not). Announcements. Special events. Dramatic interpretations. Guest speakers. Sound systems and auditorium acoustics. We give attention to all these things and more.
But do we give equal or adequate attention to the other important ministry setting? Do we devote ourselves to connecting with believers in personal settings to the same degree? Church ministry that occurs only (or primarily) at a central church building misses a key element of the "hold nothing back" approach that Paul emulates.
1424 reads