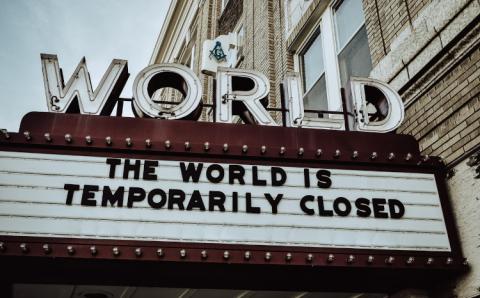 For many of us it was never about fear. We wore masks. We social-distanced. We avoided gatherings. We encouraged people to consider participating in Sunday school and worship over Zoom or Facebook Live. We respected the officials who—for better or worse, correct or incorrect—made the tough calls and closed businesses, limited gatherings, and recommended or required masks.
We were not "afraid."
We didn't choose "fear instead of faith" and certainly didn't choose "fear instead of science."
What we felt was a sense of responsibility. We felt that responding wisely to a fast-spreading, largely mysterious disease required millions of people to do things that, individually, would only help a little bit, if at all, but that might, repeated millions of times by millions of citizens, reduce suffering and death.
This sense of responsibility seemed to be missing among many of our fellow Christians, and that grieved us.
We're responsible to be good stewards of our own personal health and the health of our families.
Stewardship runs all through Scripture. The first man is instructed to take care of Eden (Gen 2:15). David publicly acknowledges that our possessions come from God and remain actually His (1 Chron 29:14, 16; cf. Psalm 24:1). Jesus teaches the parable of the talents (Matt 25:14-30) and declares that to whom much is given much will be required (Luke 12:48).
Paul gets intensely personal:
2749 reads