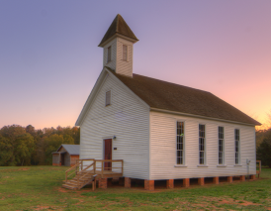 Every organization is prone to forget why it's there. People come and go, the founders pass away, the culture changes. Sometimes an organization can wake up and find it's lost its way. Other times, the organization never wakes up.
The YMCA started in London in the 1840s as a Christian outreach to young men in the inner cities during the industrial revolution. Now, the YMCA is a gym with a robust after school youth program.
Baptist fundamentalism began as a protest movement against theological revisionism and apostasy. Within one generation, the movement's various flavors fractured over the issue of secondary separation. In some quarters, the mission drift is so extreme that evangelicals have long been considered " the enemy," rather than modern-day heresy and compromise.  
So, mission drift happens.
On that note, here are some short reflections for pastoral ministry from Jesus' interactions with the Sanhedrin's representatives during the early portion of Passion Week. They're about "mission drift," too.1 It's not a new thing.
Is Jesus your King and your Lord?
This isn't about Lordship Salvation. It's about whether you actually reverence Jesus Christ as Lord in your heart and give Him allegiance in your life. On Palm Sunday, the crowd said Jesus was its King. They lied. How many pastors are lying? How many professing Christians?
1818 reads