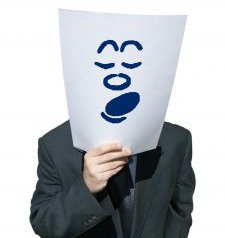 From the archives. Appeared at SI originally on July 27,'09. Reprinted with permission from Dan's book Spiritual Reflections.
In the past two decades, a broad swath of Christendom has undergone a radical transformation in the way church services are conducted. Somewhere in the late 1970's or early 1980's, it would seem, word leaked out that a most sinister disease was eating away at the foundations of the church. Self-appointed ecclesiastical physicians arose to sound the warning sirens. With impassioned concern they assured us that nothing less than radical measures had to be taken immediately and that nothing less than the survival of the church was at stake.
The malignant scourge that threatened the church, we were told, was boredom. North Americans in particular were becoming scandalously bored with church, and any local assembly that ignored the warning signs of this advancing disease, or refused to resist it, was destined to wither and die.
So with straight faced earnestness the experts prescribed the healing balm. "Make church fun and relevant to all" was the new mantra. One expert counseled me in his book that my sermons should be limited to twenty minutes, peppered with warm, affirming stories and free of "heavy theology." Church music needed to be "updated" so that it immediately appealed to the visitor and skits and movie clips, you must understand, would communicate truth much more effectively than preaching. (And be sure to go light on that "truth" bit!).
We live in an age of information in which the sound bite is the trade language. We live in an entertainment saturated world of which fun and recreation are the warp and woof. There was only one hope for the church's survival, we must eliminate boredom at any cost. Like an immoral affair, the partnership between church and boredom simply had to end immediately.
This counsel from the "boredom-killers" had a thread of truth woven into it. Many churches can be justifiably criticized for rendering boredom an art form. Bereft of spiritual vitality, sedated by dead ritual, and shackled by meaningless traditions, many churches have proven utterly bankrupt of all interest to even the most forgiving visitor. In this sense the warning sirens should be heeded.
3058 reads