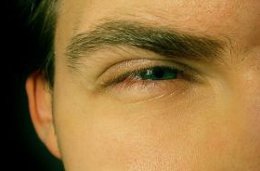 Very few Christians have developed a theology of hatred. The reason is obvious: we try to avoid hating others as best we can, and we feel the pain when others hate us. So we try to turn our minds to other things.
On September 11, 2001, American Christians—like the rest of the country—were forced to confront the power of hatred. We realized that hatred toward us was so strong that men gave their lives to harm us. And they did.
The relationship between hatred and insanity seems clear. In Isaiah 14:12-15, when Lucifer, the "Star of the Morning" envied God's position, he was filled with defiance and determined that he would be God. During the future tribulation, the antichrist will be consumed by hatred as he makes war against God's elect (Rev. 13:5-8). He will be so full of himself that he will enter the temple and declare himself to be God (2 Thess. 2:4). Whether hatred drives people insane or insanity drives people toward hatred, is hard to say. It may well be sometimes be one way, sometimes the other.
Haman offers us a case study in hatred. In Esther 3:1-4:3, we see his plan to exterminate the Jews through genocide. Haman became the Grand Vizier, and the power went to his head. He could not amass enough strokes or attention. People bowed down to him—not just to respect him—but also to worship the king through him. The king was thought to be the incarnation of the god Orormasdes, and Haman therefore was connected to the divine, in his view.
6089 reads