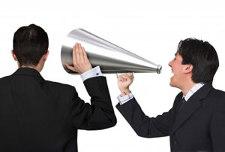 First appeared at SharperIron on June 25, 2008.
Verbal communication is one of God's favorite inventions. He created speaking beings in His image and then spoke to them. Over the millennia, He gave visions to prophets and commanded them to speak or write what they had seen. And He inspired select prophets to write His words as they were moved by the Holy Spirit. He gave us a book.
So whenever we use words, we're doing something of personal importance to God. And since we believers are at peace with God through Christ and represent God to a world that does not know Him, our writing and speaking carry that much more importance.
We should not be surprised, then, that Scripture has so much to say about how we use words. And we should attend energetically to how that instruction applies to posting in Internet forums.
2208 reads