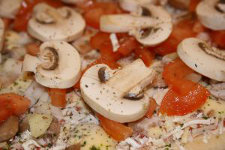 In the conflict over fundamentalism and culture, meta-debate seems to have overshadowed debate. Healthy debate is what occurs when two parties look at the real points of disagreement between them and try to support their own position on those points.
Meta-debate is what happens when we debate about matters surrounding the debate. At its best meta-debate may help clarify and focus the real debate when it happens. It may lead to healthy debate. But it is not the debate itself, because the real points of disagreement are not in focus.
But meta-debate quite often breeds confusion and makes the truly differing claims and supporting arguments less clear rather than more clear. This sort of meta-debate takes many forms from trading insults, to assigning ideas to the other side that they don't really hold, to framing the debate itself in a way that obscures its true nature.
One example of the latter is the phrase "imposing preferences."
I've been hearing this term for years and still hear it quite often. If you've used it in communication with me recently, please don't think I'm targeting you specifically. It's an expression that has long lived in my "If I've heard it once, I've heard it a thousand times" file.
20712 reads