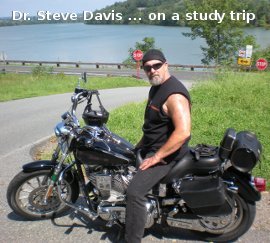 I'm originally from Philadelphia and spent my earliest years in a Philadelphia housing project. My dad was a prison guard for the city prison system and I was usually on the wrong side of the law. My brother John became a Christian in 1970 and for three years hounded me about "getting saved."
In December 1973, God won the battle going on in my life and I surrendered. After my conversion I left the city for Chicago to get away from the drug culture, the police, and from anyone looking for me to settle scores. In 1982, much to my surprise, the Lord returned me to Philadelphia (after graduating from seminary) to start a church in Roxborough in Northwest Philadelphia.
After that church was established, I left the city again with my family—this time for France and then Romania—before returning to the United States in 1998. My wife Kathy and I are now back in the city of Philadelphia planting a church with my brother John and his wife Dawn and with three other committed families in our leadership team. We are in an area of West Philadelphia called University City. Among other schools Drexel University and the University of Pennsylvania are located there.
We did not choose to return to Philadelphia because it would be the most fun place to live, the safest place to live, or the least expensive place to live—nor was it the place where we would find the most square footage for our money. We believe God has led us back to the city of my roots to witness to His great works and point others to Jesus. We are blessed to have families working with us who have counted the cost and have committed themselves to church planting in Philadelphia.
3152 reads