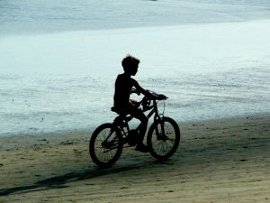 Men and women, young and old, rich and poor—they all gathered at the square by the water gate. They wanted to hear the Book of the Law read. Ezra was more than willing and read from dawn to noon while everyone stood with rapt attention. Teachers helped translate and explain words grown unfamiliar after decades of neglect.
As they listened, some began to cry. They heard about the life God had offered His people and understood how badly they had failed to keep the terms of the covenant. They saw why they had been taken into captivity and had only recently returned to ruins and chaos and had struggled to rebuild the walls. And they felt deeply why, even now, they were vassals under a mighty empire.
Soon more were crying, then more. Guilt and shame filled hearts and overflowed in tears.
But Ezra, Nehemiah, and the Levites cut it short. "This is a holy day," they insisted, "not a time for weeping! Go home and rejoice! Celebrate with good food and drink. Make sure everybody has plenty. This is not a sad day, but a holy day, a time for joy. The joy of the Lord is your strength!" (Neh. 8:9-11, author's paraphrase.) The people were reluctant, but finally did as they were told.
2534 reads