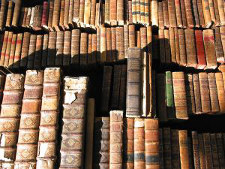 Updated 6/13/14
Debates about various aspects of the doctrine of sanctification have been around for a long time. In the summer of 2011, a fresh round of debate on sanctification, works, faith, depravity, justification and union with Christ broke out on the Web and has continued, in one form or another up to the present.
Because the exchange has featured skilled and articulate participants, it has also been insightful. The following is offered as a tool for the benefit of anyone interested in studying the matter from the perspective of recent interactions among theologically conservative, mostly (but not entirely) Reformed leaders.
A few notes appear below, randomly. I hope to eventually annotate most of these entries more fully and fairly.
Despite the length of this list of links, it is not comprehensive. Feel free to post other links of importance in the comments.
18704 reads