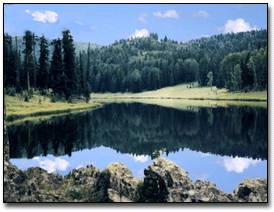 Though Phoenix can get too hot, my family and I enjoy the summer months for several reasons. My wife Toni takes June and July off of piano teaching to spend some extra time with her husband (me) and our sons. During those two months I take the bulk of my vacation time so we can have some special times together. All of us are "crazy busy" during the majority of the school year. My sons are also involved in school, church, sports, music, etc. So when the end of school comes around, they are as needy of a break as Toni and I are.
Often on our trips, I get to preach at a sister church, and the rest of the family play instruments or sing. Then we try to enjoy some sights and fun times as a family. Because we live in the desert, we love the beach—especially when the temperature is around 60 and the ocean is cold. We're the weird family picking up sea shells, making sand castles and sticking our feet in the Pacific when nobody—and I mean nobody—is on the sand.
Though traveling together can sometimes be stressful, these family times are a break and a blessing to me personally. I love these times. I'm trying to hold onto the memories. Before long the boys will be off making their own way. Second to my salvation and my wife, my sons will always be the most special gift God has granted to me. Before our marriage, my heart's desire was three sons. Amazingly, God gave us three sons.
957 reads