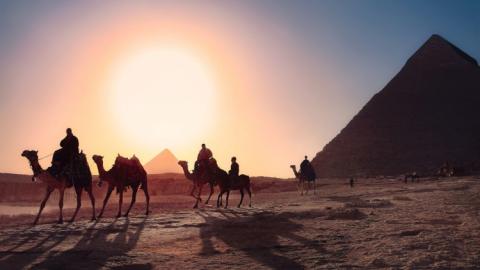 By M.R. Conrad. Reposted from Rooted Thinking.
William Borden was famous.1 His parents were millionaires. They were prominent members of the Moody Church in Chicago. The newspapers of the early 1900s reported on young Borden's activities. Every door of opportunity swung open for this privileged youth.
However, those who knew him at Yale and then at Princeton saw a very different picture. Borden worked hard and served others. He shared the gospel with the poor. One classmate wrote, "No one would have known from Borden's life and talk that he was a millionaire … but no one could have helped knowing that he was a Christian and alive for missions."2 That passion defined him more than the life into which he had been born.
The easy route was open, but Borden chose the hard path. In 1913 at age twenty-five, Borden sailed for Egypt. After a few months of training, he planned to head to western China to take the gospel to the Muslims. Though Borden unexpectedly died of meningitis in Cairo, he is now remembered as a missionary hero, known not for what he possessed but for what he gave up to serve Christ.3
1193 reads