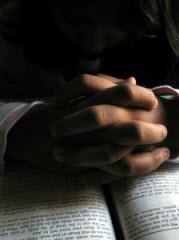 Read the series so far.
"Your will be done on earth as it is in heaven."
One of the greatest difficulties for believers when they are praying is perspective. By this I have in mind particularly the perspective of time. God's time-table is stretched out and often overruns the short span of our brief lives. Like the stride of a giant overtakes the scurrying of an ant, it can appear that God is hardly "in" our situation, because He has the vista of the whole future in front of Him. As Longfellow put it, "the mills of God grind slowly!"
Most of us struggle through life snatching only glimpses of the outworking of God's plan. We expect this, for we are instructed to walk by faith and not by sight. So we trust that the plan is truly coming together. Indeed, this part of the "Lord's Prayer" teaches us that anticipation plays a large part in daily prayers. We are to anticipate the culmination of present realities—as harsh as they so often are—foreseeing an era when God's perfect shall indeed be done on earth as it is right now in heaven.
771 reads