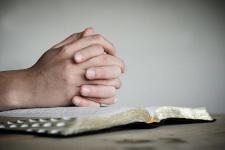 Reposted from The Cripplegate.
Eos fell in love with the mortal man, Tithonus, and asked Zeus to make him immortal. Zeus granted the request—with a catch. Eos forgot to specify her request as wanting eternal youth for her beau. So Tithonus did live forever but kept aging until he was so old that he couldn't move or think and just lay still, babbling in dementia forever.
Another character, Chiron, learned from Eos's mistake and asked for eternal youth and immortality, but forgot to include in his request immunity from pain. He was shot with a poisoned arrow that couldn't kill him, so he endured the perpetual agony of dying without escape in death.
On another occasion, Midas was granted his wish to be able to turn whatever he touched into pure gold, and Midas immediately went to work creating a vast treasure of golden objects. But then he became hungry and sat down to eat. His food grew rigid and his drink hardened into golden ice. Midas realized he was starving to death and also that he would never embrace his wife or daughter again.
The fictitious gods of the Greek pantheon were unbelievably capricious and vindictive. The true and living God of the Bible is the exact opposite.
1562 reads