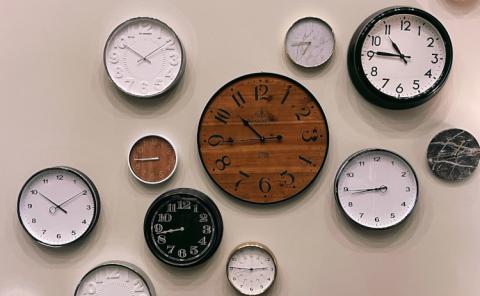 Last year at this time I wrote a column about the concept of taking time during this final week of the year (or, if you still need it, the first week of January) to plan for the new year.
This period has become quite meaningful to me, and I have grown to love the idea of investing time in reading, reflecting, scheduling, goal setting and generally preparing for the year ahead.
As I am engaged in that exercise this year, however, I realize that my schedule is still too cluttered with things that must (or at least should) be done during the old year, but which could easily have been done earlier.
One thing I wrote about in last year's article was my desire to enter into the fall and holiday season with confidence, focused on implementing the things I need to do—and enjoying them. I would like to expand upon that idea briefly here.
It seems to me that a successful plan for the new year ultimately involves setting the end of August as the cutoff for everything that I can possibly fit in before the last four months of the year descend upon us.
You see, in my role as a church ministries representative with The Friends of Israel Gospel Ministry, those four months are probably the busiest time of the year—and should be among the most productive, as well as meaningful, for me.
Each year, I plan to attend and exhibit in at least three ministry conferences in September and October, and one of them (the Shepherds 360 Church Leaders Conference) involves a trip to North Carolina.
1507 reads