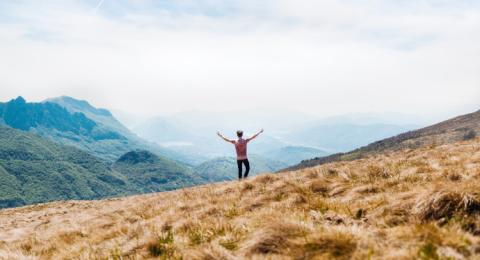 The Scriptures constantly remind us to fear God (Leviticus 25:17, for example), and we find out that such a fear is the "beginning of knowledge" (ESV, Proverbs 1:7), while the fear of man "lays a snare" (Proverbs 29:25).
Many who choose to honor God struggle over what it means to "fear" God. Should we be afraid of him? Or does it mean we reverence him? Or some of both? Even believers in Jesus need to fear God in the sense that we fear his wrath, discipline, and displeasing him. We remember, as the writer to Hebrews reminds us, that our God is a "consuming fire" (Hebrews 12:29). Yet we can call God "Abba, Father" (Romans 8:15), a term of endearment.
A Jewish perspective on fearing God is summarized in the Jewish Encyclopedia:
Who fears God will refrain from doing the things that would be displeasing to Him, the things that would make himself unworthy of God's regard. Fear of God does not make men shrink from Him as one would from a tyrant or a wild beast; it draws them nearer to Him and fills them with reverential awe. That fear which is merely self-regarding is unworthy of a child of God.
What many of us fail to realize, however, is the Biblical assumption that we all fear someone or something. Thus, in my opinion, the emphasis should not be upon FEARING God, but fearing GOD.
816 reads