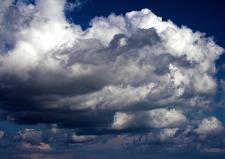 From Baptist Bulletin, © 2018 Regular Baptist Press, all rights reserved. First published at Detroit Baptist Theological Seminary blog.
By Jacob Elwart
"I do not know this Man of whom you speak!" (Peter in Mark 14:71).
It's easy for us to stand at a distance and throw stones at Peter for denying Christ, and to claim that we would do better than he. But have you ever squandered a clear opportunity to testify about Jesus? Truthfully, I can relate to Peter, because I too have confessed that Jesus is the Messiah, but at times, I am paralyzed by the fear of man.
The Bible has a lot to say about our fear of man, giving numerous examples of people (both believers and unbelievers) who at times were driven by this fear: Adam, Abraham, Isaac, Lot, Jacob, Moses, Aaron, Samson, Saul, David, the Pharisees, Peter, Ananias and Sapphira, etc. Why is the fear of man such a strong motivation for us? Why are we driven by what other people think about us? Why are our choices motivated by the danger that might come from other people?
Jesus offers three answers in Luke 12:1–12. Before we consider the text, a definition of the fear of man might be helpful. Fear of man can be described as a heightened awareness of self that comes because of a possible threat. When we fear man, we are most worried about what someone may do to us.
1068 reads