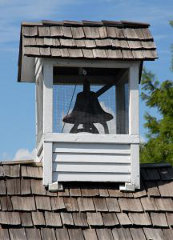 I started home educating my oldest son when he was in first grade. Unhappy with the private school he was attending, and a bit concerned about the condition of the public schools in the area, my husband and I decided to try homeschooling.
I was working for a large mortgage bank in the legal department, but I had attended college in order to become a teacher. The idea of teaching my own child sounded like bliss. So we went for it.
In these last 20 years, I have heard the same objections to homeschooling again and again. They have been addressed over and over, in newspapers, magazines, by educational establishments and research projects, but that doesn't stop people from asking as if they are the first person on earth to imagine them.
Moderndaychris is a blogger, and a junior at Gettysburg College, studying American Studies, Music, and Education, with many exciting opportunities in his future. To that I say, "Congrats, and go for it!"
He is again asking questions, often in the form of accusations, at this post "The Home School vs The Public School." So I thought I'd answer a few of them.
First, I want to say that I do not view public education and home education as opposites or adversaries. They are both legitimate options for parents. Private education is also in the mix as a valid choice when deciding where their child will receive academic instruction.
15642 reads