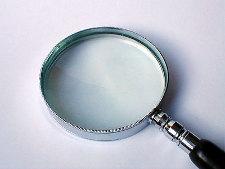 Discernment in our times
We live in an environment in which it is most difficult to stand for the faith. Not only will those who attempt to be on the front lines of discernment face the guns of those in opposition, but they may be hit by "friendly fire" as well.
For example: I recently wrote what I thought was a rather innocuous article expressing a high view of Scripture including a belief in its sufficiency. I was nevertheless surprised to receive a quick email rebuke by a pastor who also claimed to believe in the inerrancy, authority and sufficiency of the Bible and who ultimately accused me of taking what he called a "biblical charismatic" view. When I inquired as to how that could be, since I believe God speaks to us today only through Scripture and charismatics believe God speaks through means beyond the written Word, he did not reply.
I did not mean to imply to this pastor that I reject general revelation in which "the heavens are telling of the glory of God" (Ps 19:1-6), but that specific, authoritative revelation for this church age is confined to the Old and New Testaments. God is not adding new revelation or inspired texts to supplement the canon of Scripture. I believe that such revelations are unnecessary today because God has promised that the Scriptures are "adequate [to] equip [us] for every good work" (2 Tim 3:17).
2866 reads