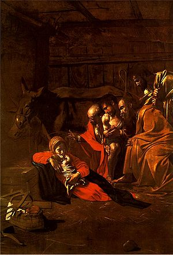 Jesus' birth was the beginning of the end for Satan and his kingdom of darkness. That old serpent, the devil, tried his best to stop Christ from coming into the world. He knew if he failed, his fate would be sealed. Over and over again, Satan tried. 
In the wicked man Haman, he came near to pulling off a mass genocide of Israelites – cutting off Christ before He could come. Through Herod, he slaughtered untold numbers of young children in the region around Bethlehem (Mt 2:16-18).
The Apostle John summed up the matter in his vision of the dragon and the woman (Rev 12:4b-5a).  Satan tried to stop His own Creator, God's unique and one and only Son, from coming into the world. He failed. Instead, Jesus completed His work, then "was caught up to God and to his throne."
Why did Christ come? He came to save us from ourselves.
1153 reads