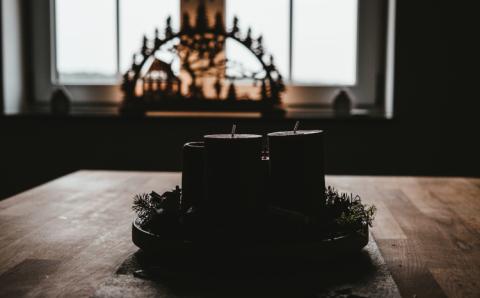 Darkness, to our sight, corresponds to silence, in our hearing. It is the absence of any stimulus to inform, direct or encourage us.
But darkness also entails a moral component. Darkness, by its very nature, spreads a covering over sin (see John 3:19-21; 8:12; 12:35, 46; Eph. 5:11-14).
Furthermore, darkness is symbolic of Satan and evil, as Jesus stated during his arrest in Luke 22:53: "This is your hour, and the power of darkness."1 The Apostle Paul also referenced this theme regarding the depravity of the human heart in Ephesians 5:8, stating: "For you were once darkness, but now you are light in the Lord." Other passages that use the same imagery include Isaiah 5:20, Matthew 27:45 and Acts 26:18.
Beyond that, darkness may picture hell itself—even the eternal lake of fire (see Matt. 8:12; 22:13; 25:30).
The word darkness appears 99 times in the Old Testament and 42 times in the New Testament. Darkness represents ignorance and frustration—even despair (see Isa. 42:6-7; 58:10: 59:9). Darkness is ominous and threatening—indicating impending danger (see Isaiah 8:22; 45:7; 60:2).
The declining daylight at this time of year reminds us in a tangible way of the darkness that God's people felt as they waited for their Messiah to arrive. This was sensed most keenly during the 400 silent years that followed the last utterance of true, Biblical, prophetic revelation that was given before Christ.
1491 reads