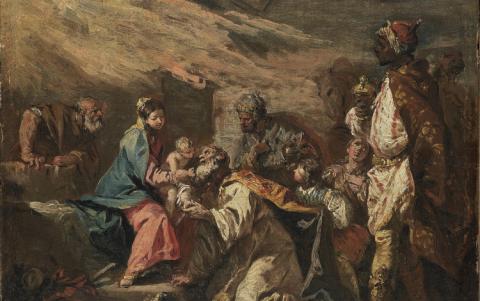 For the last several years, I have been bringing Christmas messages focused on Matthew 1 and 2 as I have ministered in various churches. In the process, I have become amazed at the vast Scriptural and historical background that must be mined in order to grasp the full significance of these extremely familiar passages.
I certainly have not yet exhausted the meaning of this magnificent text, but I have become absolutely fascinated with so many aspects of it.
The first issue that confronts us in chapter two is the character and history of Herod the Great. Then there are those "wise men from the East" (v. 1).1 It is astonishing to realize the incredible depth of understanding that we can gain regarding these men from the books of Esther and, especially, Daniel (see, for instance, Est. 1:13 and Dan. 2:48; 5:11). There is also the nature of the "star" (v. 2), which I believe was God's manifestation of His presence among His people by displaying the Shekinah glory.
But at the center of this pivotal chapter, we find the first Christmas "gifts," given by the magi to the Christ child, whom they had "worshiped" (v. 11).
These gifts have been the object of endless fascination, not to mention spiritualization or allegorization. They are often approached with a warm, devotional appeal. Rarely, however, have we really "searched the Scriptures" (Acts 17:11) in an attempt to understand all that we can about these very intriguing Christmas presents.
1919 reads