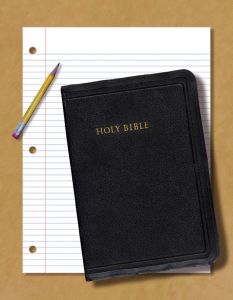 Compiled from Dr. Warren VanHetloo's "Cogitations," October, 2010.
Question
Dr. Van, I have a question about the origin of Baptism. I've always been taught it pictured the death, burial and resurrection of Jesus. But according to Matthew 3, John was baptizing before Jesus died, even before he had even met Jesus. It then appears that believers (Jews?) displayed their faith in God by getting baptized. Any conjecture on why John seemed to come up with this idea at a time when it doesn't mean what it means today?
Answer
No need for conjecture, there is enough in Scripture. There are several answers, and all are important.
The voice of one crying in the wilderness, Prepare the way of the Lord, make His paths straight . and all flesh shall see the salvation of God (Luke 3:4-6).
First, God chose John to introduce something entirely new and different from the nation-centered dispensation of the Old Testament era. "The kingdom of God is at hand" (Matt. 3:2). John was sent to bear advance witness of a once-for-all-time revelation of the Light which lights every man who enters this world (John 1:3-9). Second, his water immersion was intended to prepare for a spiritual immersion to follow shortly (John 1:25-27): "I immerse with water, but…the same is He who immerses with the Holy Spirit" (Mark 1:8; Luke 3:16; John 1:26, 33).
9353 reads