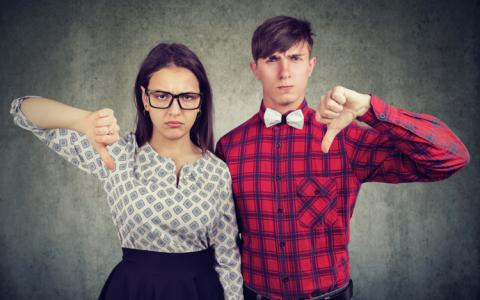 These days, you don't have to be a news junky to hear of events that arouse strong disapproval or outright anger. But how should Christians feel about the foolishness and wrongdoing going on in our world and our culture? Should we be unmoved? Should we be perpetually outraged? What about Christian joy?
The Bible is clear that some things ought to get us worked up. We're called to "hate evil" (Psalm 97:10, Prov 8:13, Amos 5:15), to "be angry" yet "not sin" (Eph 4:26).
We're also called to be imitators of God and to be re-formed in His image (Eph 5:1, Col 3:10, Gal 4:19). We're to walk as Christ walked (1 John 2:6). And anger is clearly part of who God is.
God is a righteous judge, and a God who feels indignation every day. (ESV, Psa 7:11)

And making a whip of cords, he drove them all out of the temple, with the sheep and oxen. And he poured out the coins of the money-changers and overturned their tables. 16 And he told those who sold the pigeons, "Take these things away; do not make my Father's house a house of trade." 17 His disciples remembered that it was written, "Zeal for your house will consume me." (John 2:15–17)
Scripture is also clear, though, that human anger is tainted. We're frequently warned against it. For us, "righteous indignation" is apparently less likely than the unrighteous variety.
…for the anger of man does not produce the righteousness of God. (Jas 1:20)
2408 reads