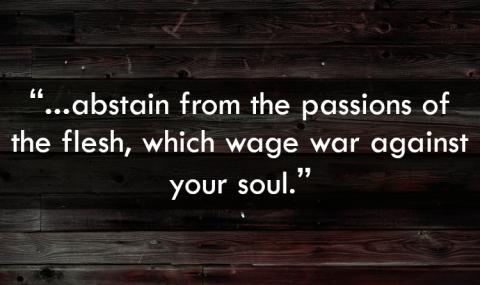 By all indications, conservative Christians have strife and conflict on their minds these days. But do we understand what sort of war we're in, who the enemy is, and how we're supposed to fight?
I'd love to do some man-on-the street interviews at a conservative evangelical event and ask, "Who or what are Christians at war with?" Answers would probably include "the world," and "the devil." Someone might quip, "one another!"
I suspect many would say "the Left," and many who said "the world" would have the Left in mind.
This is a serious problem! Christians need to be lovingly confronted with the biblical truth about our place in this world and the nature of our conflict with the cultures we find ourselves in. Those involved in preaching and teaching ministries are in an especially vital position to do that.
A passage in the 1662 Book of Common Prayer aptly summarizes the war Christians are really in. It's a much older war than political parties, elections, corporations or "mandates."
LORD, we beseech thee, grant thy people grace to with stand the temptations of the world, the flesh, and the devil; and with pure hearts and minds to follow thee the only God, through Jesus Christ our Lord. Amen.
Though the three-part formula of the world, the flesh and the devil can be assembled from many portions of Scripture, Ephesians 2:1-3 has all three.
248 reads