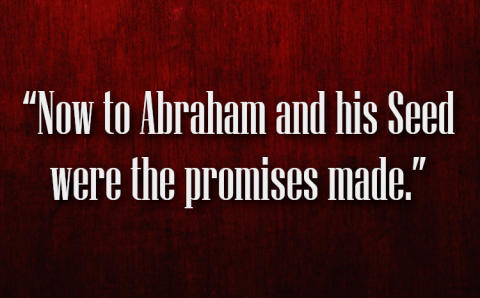 Last time, we saw how the very first promise of the Messiah proclaimed Him to be the "Seed" of the woman (Gen. 3:15). But before we can go any further into understanding the characteristics of this coming Savior, we certainly must realize that He was also to be the "Seed" of "Abraham" (Gal. 3:16).
During this time of Advent, we are looking at some of the lesser-known prophecies of Christmas, and we will continue going in chronological order—realizing that we could never exhaust this subject in one Christmas season.
One often neglected Christmas truth is that the promise of the Messiah is actually contained within the Abrahamic Covenant.
When God made His unconditional covenant with Abram in Gen. 12:1-3, He gave us a paradigm that would govern all of His work in history for the remainder of time—and through the remainder of Scripture.
God promised Abram "a land" (v. 1), "a great nation" (v. 2) (which would descend from Sarai and him, although they had no children at all, even at an advanced age; see v. 4) and universal "blessing" (vv. 2-3).
1801 reads