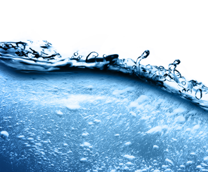 In this excerpt from his work Outlines of Theology, former Princeton Seminary professor A. A. Hodge explains a bit about his understanding of baptism and why he believes Baptists are wrong:1
What is the design of baptism?

Its design is …

Primarily, to signify, seal, and convey to those to whom they belong the benefits of the covenant of grace. Thus - it symbolizes "the washing of regeneration," "the renewing of the Holy Ghost," which unites the believer to Christ, and so makes him a participant in Christ's life and all other benefits.—1 Cor. 12:13; Gal. 3:27; Titus 3:5. (2.) Christ herein visibly seals his promises to those who receive it with faith, and invests them with the grace promised.

Its design was, secondarily, as springing from the former, (1) to be a visible sign of our covenant to be the Lord's, i.e., to accept his salvation, and to consecrate ourselves to his service. (2) And, hence, to be a badge of our public profession, our separation from the world, and our initiation into the visible church. As a badge it marks us as belonging to the Lord, and consequently (a) distinguishes us from the world, (b) symbolizes our union with our fellow-Christians.—1 Cor. 12:13.
4466 reads