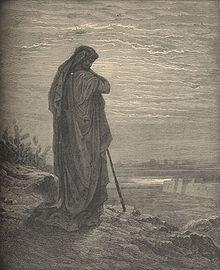 Amos (active c.765-760 B.C.)
Amos is a simple shepherd and gatherer of figs to whom the word of the LORD (dabar YHWH) comes. He cries against both Israel (2:6) and Judah (2:4; 3:1). A major concern of his is social justice. Amos certainly has much to say by way of reproof to "the whole house of Israel," and most of the first seven chapters concern themselves with the moral resistance of Israel to their covenant God. However, despite the strong current of moral justice in the Book, when the prophet's task is spoken of it is mainly in terms of prediction.
Surely the Lord God does nothing unless He reveals His secret counsel to His servants the prophets (NASB, Amos 3:7)
The "counsel" that follows is a forecast of doom and captivity for the northern tribes. But in chapter nine the prophecy begins to extend out beyond the time of the prophet.
3274 reads