Accreditation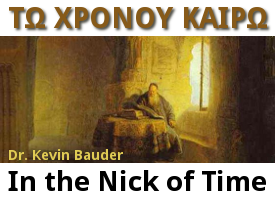 The federal government is changing its policy toward higher education, and the changes could affect every Christian college and seminary in the nation. The net effect of these changes is a significant federal takeover of the educational process. The vehicle through which the changes are being pursued is accreditation, but non-accredited institutions are likely to feel the bite of federal regulation. In order to understand the changes, you have to understand how accreditation works.
Until now, accreditation has been essentially an activity of the private sector. Of course, anyone can establish an accrediting agency, and there are accreditation mills just as there are diploma mills. Consequently, it has been necessary to create an organization to accredit the accreditors.
That organization is the Council on Higher Education in America (CHEA). CHEA was established in the 1990s to fend off a federal takeover of accreditation at that time. It represents the attempt by American institutions of higher education to regulate themselves through a process of peer review. CHEA does, however, get its force from federal involvement. It is the only agency that the United States Department of Education recognizes to accredit the accreditors.
21705 reads
Pages