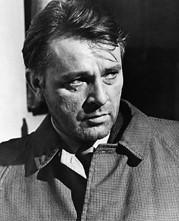 In the last two installments, we defined what "faith" is and what it isn't. We then looked at the concept of worldview and considered the practical implications of the secularist worldview – which are dark and hopeless. In this installment, we contrast that dark future with the glorious hope the Christian faith and message offers. The goal is to compare and contrast the functional implications of the secular and Christian worldviews; how well do they each answer the "big questions" of life?
Just as we did with the secularist perspective, here is how the Christian message answers those "big questions" of life:
Where did you come from and why are you here?
The Scriptures say the triune God made the world and everything in it. He made everything good and great, and designed it to function properly – including you. You know this from experience; you know intelligent design when you see it. Your phone didn't evolve into being over thousands of years, and suddenly give you the ability to tap on its glass screen and order espresso beans from Italy!
Because God made this world, that means He's in charge of this world – including you. That means you aren't your own; your life, your body and your soul are under authority just like your own children are born under your authority.
606 reads