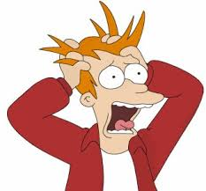 I remember several years ago when I first became aware that celebrity pastors live in a different world than ordinary pastors. They have staffs. They're better paid. They often have fewer preaching responsibilities. They don't have to clean the bathrooms. They probably don't meet with the volunteer janitor on a Saturday morning to install LED bulbs above the platform, so the video livestream can capture a better picture. They're well-meaning, but they live in a different world. A parallel universe. Only someone disconnected from "normal" ministry could write something like this:1
… the Holy Spirit has commissioned us to be his instruments, and our job is to do everything we can to be sharp instruments in his redemptive hands. I will tell you what this means for me. It means that I can't have a fresh encounter with the truths I am to communicate from a particular portion of Scripture on the week that they are to be preached. A week does not give me enough content and communication time. I work ahead to prepare to preach wherever I am called. This means that when I prepare the content of a message, it is the message that I'll be preaching in three or four weeks.

This gives time for truths to marinate in my own heart and become more deeply and practically understood. On the week that the sermon is to be preached, I preach it aloud to myself some fifteen or twenty times. As I do this, both my understanding of the passage and the creative ways it can be communicated deepen and develop.
10285 reads