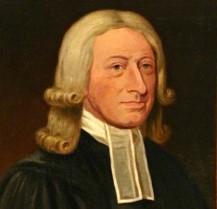 What is "sinless perfection?" What do the so-called "holiness churches" believe about growth in Christ and sanctification? Is there really a difference between, say, a Nazarene church and a Baptist congregation about the Holy Spirit's work in a believer's life? Today, we allow a Nazarene theologian, H. Orton Wiley, to explain for himself.  
In this excerpt, Wiley explains what "Christian perfection" means:1
Christian perfection in the critical sense, represents the more positive aspect of the one experience, known theologically either as entire sanctification or Christian perfection. Entire sanctification, however, is a term which applies more to the aspect of a cleansing from sin, or the making holy; while Christian perfection emphasizes especially the standard of privilege secured to the believer by the atoning work of Jesus Christ.
3119 reads