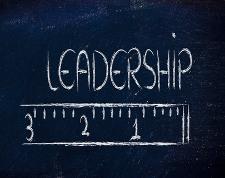 How many workshops, conferences, videos, and books have you experienced about "leadership?" Ten secrets of that, nine habits of those people, or seven principles about leadership that are sure to transform your ministry? Those who present or write those books seem so competent, so successful, so energized.
I want to tell them, "Chill out, won't you? Stop with adrenaline already!"
I have long been disenchanted with the evangelical world's obsession with leadership. Leaders have developed an entire (extra-biblical) leadership science. These secular principles are often "baptized" with Scriptural examples to give them an air of authority.
The emphasis on leadership means spotlighting particular leaders. Both the fundamentalist and evangelical communities are noted to gravitate toward the "personality cult," a modern day version of, "I am of Paul, I am of Apollos."
Some people are drawn to the mystery and otherworldliness of the great leader. They are looking for someone who is above the fray of normal human existence. It is easy to admire a well-known speaker and/or author who is verbally gifted, filled with unbounded energy, and motivational.
But you don't know what his family is like, what he is like when he is out of the limelight or in a grouchy mood. Perhaps unlike your pastor who serves a small church and is ready to quit every Monday, the mystery celebrity pastor seems a model for what could be, a man who has mastered life.
3044 reads