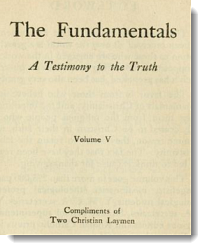 (About this series)
CHAPTER IV: OBSERVATIONS ON THE CONVERSION AND APOSTLESHIP OF ST. PAUL BY LORD LYTTELTON
ANALYZED AND CONDENSED BY REV. J. L. CAMPBELL, D. D., CAMBRIDGE, MASS.
The object of this paper is to present in an abbreviated form the famous argument of Lord Lyttelton in defense of Christianity based on the conversion of the Apostle Paul. A few words about the man himself and about the interesting circumstances in which this treatise was written will properly introduce the subject.
George Lyttelton was born at Hagley, Worcestershire, England, January 17, 1709, and died on Tuesday morning, August 22, 1773, aged sixty-four years. He belonged to a distinguished "family of long descent and gentle blood, dwelling for centuries on the same spot." Educated at Eton and Oxford, he soon afterwards entered Parliament, "and for many years the name of George Lyttelton was seen in every account of every debate in the House of Commons." From this, he advanced successively to the position of lord commissioner of the treasury, and of chancellor of the exchequer, after which he was raised to the peerage. He was also a man of letters and his closing years were devoted almost wholly to literary pursuits. He was a writer of verse as well as prose and Dr. Samuel Johnson has furnished us with his biography in his "Lives of the Poets." Outside of his books, which comprise nine octavo volumes, his Memoirs and Correspondence make two additional volumes that were compiled and edited by Robert Phillimore in 1845.
673 reads