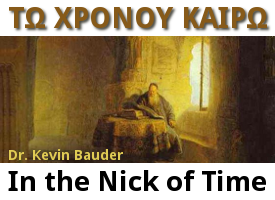 At this moment, six states plus the District of Columbia recognize what they call marriages between partners of the same sex. Three more states will be voting on legislation or citizens' initiatives that will also recognize same-sex marriage. On the other hand, nine states have statues specifically prohibiting same sex marriages, and another thirty prohibit the practice in their constitutions. This Tuesday, the citizens of Minnesota (my state) will vote on a constitutional amendment that defines marriage as between one man and one woman.
Opponents of the amendment have tried to challenge it as a civil rights issue. For them, homosexuality should be treated as a minority status. People are born with their "sexual orientation" and it is unreasonable (they say) to discriminate against them. Persons of the same sex don't harm anybody else if they cohabit or marry, so any law that prevents them from marrying is discriminatory. Their slogan goes, "Everyone should have the right to marry."
The debate, however, is not about the rights of same-sex couples. It is about power, force, and, ultimately, about the use of violence against citizens who will not cooperate in the mainstreaming of homosexual behavior. If you think this is an overstatement, think again.
We are not really deliberating the definition of marriage. Marriage is simply marriage, and it is always between a man and a woman. This is not opinion; it is fact. You can claim to be married to a car. You can claim to be married to a building. You can claim to be married to a microbe. But you won't be. Ever.
Two people of the same sex will never be married to each other either, whatever they claim. Their relationship may be a lot of things, but cannot be marriage. When they say that they are married, they are engaging in a game of "let's pretend." The question is whether anybody else should be made to pretend along with them.
Pretend games can be fun. When I was a child, my friends and I used to pretend to be cops and robbers. Sometimes we would pretend to be cowboys and Indians (we hadn't heard of Native Americans in those days). My sisters would play house and pretend to be hostesses inviting guests to dinner parties. But nobody ever mistook us for real police officers, criminals, buckaroos, indigenous peoples, or (in the case of my sisters) home economists. If we had tried to assert our game in the real world, we would have been laughed at, dismissed, or, if we were persistent enough, punished. Real cops get pretty upset about people pretending to be police officers in the real world.
A man can pretend that his handkerchief is a hundred-dollar bill. If he can convince somebody else to pretend along with him, the two of them might actually transact some kind of business. Nobody else, however, is obligated to accept the handkerchief in trade.
Things are different when the government pretends that scraps of paper constitute wealth. Then people do have to use it. The law declares bits of scrip to be legal tender, so everybody has to pretend. Granted, under some circumstances two people might resort to barter, but you won't be allowed to pay your tax bill with sides of beef or bushels of grain. The government insists upon receiving the money that it recognizes, and it backs up its demands with force. If you refuse to pay, the state will send armed people to expropriate your property and perhaps to incarcerate you. If you resist, they will commit violence against your person.
That is what same-sex marriage is about. The people who are pushing same-sex marriage are not content simply to let the happy couple play their game of "let's pretend." They insist that all of us should play along. If we won't, then they want the state to send armed officers to force us into the game. Ultimately, if we do not play, these officials will deprive us of our property and perhaps of our liberty, all with the threat of violence. That is how governments work.
This is not simply speculation—it is already happening in states that have recognized same-sex marriage. Just talk to Robert and Cynthia Gifford, owners of the Liberty Ridge Farms in Rensselaer County, New York. The farm, which hosts weddings, declined to accommodate the wedding of a same-sex couple. In response, the couple has filed a human rights complaint with the state of New York. At minimum, Robert and Cynthia will now have to bear the expense and aggravation of defending themselves with the legal system. There is a very real possibility that fines and other sanctions will follow.
To be clear, I am not complaining that governments recognize marriages. States ought to be able to stipulate when marriages will be recognized, for at least two reasons. One is to avoid social chaos. For example, individual citizens do not want to have to adjudicate for themselves whether a couple is just shacking up or whether the partners should actually receive spousal benefits. The other reason is that the state has an interest in fostering the kind of relationships that make for stable civilizations, and marriage is one of the most important of those relationships. Marriage is supposed to be a public act and not a private arrangement, so few of us would question the right of the state to specify procedures and circumstances under which marriages are recognized.
The problem arises when the coercive power of the state is placed behind a game of social make-believe. Once the state decides to recognize a marriage, private citizens no longer have the latitude to refuse to recognize it. Same-sex marriage is an oxymoron, but whether we think that such a thing is moral or even possible, we will be forced to act as if it is a legitimate social institution. The force comes with the threat of violence, since those who do not treat same-sex couples as if they were married will sooner or later have to face those armed officials who bring the threat of financial loss, incarceration, or even bodily harm. If we refuse to play "let's pretend," then sooner or later we will have to face violence.
So far, in no state have the people actually voted to institute such a frightening and repressive regime upon their fellow-citizens. In the nine states that recognize same-sex marriages, the decision was made by legislative or judicial bodies. What the Minnesota amendment will do is to take away any possibility of this decision being made by state courts or legislatures. It will guarantee that ordinary people do not have to fear the coercive power of the state should they refuse to play the game.
If same-sex relationships can be called marriage, then the word marriage no longer has any meaning. The boundaries are down and almost any relationship can be defined as a marriage. So a man wants to have his Harley in his hospital room? Marry it. A spinster wants her Siamese to get Social Security spousal benefits? Marry it.
Think I'm making it up? Ask Chadil Deffy, whose fiancée, Anne Kamsook, died in an accident. Chadil turned the funeral into a wedding ceremony, placing a ring on the dead woman's finger. Of course, Chadil was playing a game of "let's pretend." In this case no one was forced to play along. But who knows how broadly marriage will be defined once the barriers are down?
It's not just that same-sex couples want to pretend that they are married. They want the rest of us to pretend along with them. In fact, they want the rest of us to be made to play along. Maybe you think you can live with it, and maybe you can. But you ought to be asking yourself—what will they want to marry next?
Raise Thee, My Soul
Isaac Watts (1674–1748)
Raise thee, my soul, fly up, and run
Through every heav'nly street,
And say, there's naught below the sun
That's worthy of thy feet.
Thus will we mount on sacred wings,
And tread the courts above;
Nor earth, nor all her mightiest things,
Shall tempt our meanest love.
There on a high majestic throne
Th' Almighty Father reigns,
And sheds his glorious goodness down
On all the blissful plains.
Bright like a sun the Savior sits,
And spreads eternal noon;
No evenings there, nor gloomy nights,
To want the feeble moon.
Amidst those ever-shining skies,
Behold the sacred Dove!
While banished sin and sorrow flies
From all the realms of love.
The glorious tenants of the place
Stand bending round the throne;
And saints and seraphs sing and praise
The infinite Three One.
But O! what beams of heav'nly grace
Transport them all the while
Ten thousand smiles from Jesus' face,
And love in every smile!
Jesus! and when shall that dear day,
That joyful hour, appear,
When I shall leave this house of clay,
To dwell amongst them there?